News & Action
Voting Systems
Legislation
State Election Groups
NEWS
COLUMBIA, S.C. — South Carolina voters statewide will have to learn a new voting process next year or as early as October.
The state is rolling out new machines months ahead of the Democratic presidential preference primary at the end of February 2020.
The machines are set to be in place January 1, 2020 and they will combine touch screens and paper ballots.
By Jacob Reynolds 07/23/2019 WLTX.COM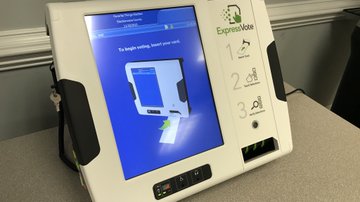 IS MAKING THE SWITCH TO PAPER BALLOTS FOR UPCOMING ELECTIONS
South Carolina adheres to recommended minimum cybersecurity best practices related to voter registration systems. But the state allows voting using machines that do not provide a paper record, which prevents it from carrying out post-election audits that test the accuracy of election results.
Center for American Progress Voting Systems Report Card
In August 2017, the Center for American Progress released a report entitled "9 Solutions for Securing America's Elections," laying out nine vulnerabilities in election infrastructure and solutions to help improve election security in time for the 2018 and 2020 elections.
POLLING PLACE EQUIPMENT
Verified Voting: The Verifier Map
Verified Voting's interactive map offers detailed county-by-county listing of current voting technology for each state.
All computerized elections should be audited to check the accuracy of the vote count and ensure the integrity of democracy.

ARE SC VOTES COUNTED IN THE LIGHT?
STATE ELECTIONS LEGISLATION DATABASE
This database contains state legislation related to the administration of elections introduced in 2011 through this year, 2019.