News & Action
Voting Systems
Legislation
State Election Groups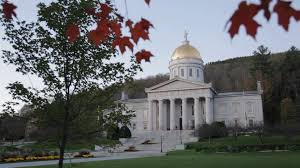 NEWS
YOUR LOCAL ELECTION HEADQUARTERS
Election Line
Vermont adheres to a number of minimum cybersecurity best practices related to voter registration systems and conducts its elections with paper ballots, but its post-election audits are lacking important criteria. For example, audits may be carried out after certification and their results are not binding on election outcomes even if an error is discovered.
Center for American Progress Voting Systems Report Card
In August 2017, the Center for American Progress released a report entitled "9 Solutions for Securing America's Elections," laying out nine vulnerabilities in election infrastructure and solutions to help improve election security in time for the 2018 and 2020 elections.
POLLING PLACE EQUIPMENT
Verified Voting: The Verifier Map
Verified Voting's interactive map offers detailed county-by-county listing of current voting technology for each state.
All computerized elections should be audited to check the accuracy of the vote count and ensure the integrity of democracy.

ARE vt VOTES COUNTED IN THE LIGHT?
STATE ELECTIONS LEGISLATION DATABASE
This database contains state legislation related to the administration of elections introduced in 2011 through this year, 2019.